Veterans' House project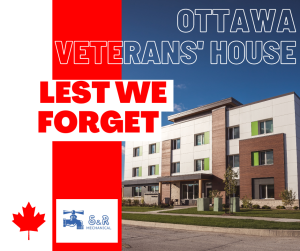 We are very proud to have been a part of building this home to help all the brave veterans who are struggling with homelessness.
In fact, 4.4% of homeless people in Canada are Veterans, of which a lot of them struggle with mental health issues or physical disabilities. To help give them permanent homes and support, Veterans' House Canada launched the Helping Homeless Veterans Campaign for their sacrifice! This building is the first of 4 residences across Canada!
We express our gratitude to all Veterans out there that put there lives on the line for our beloved country!
At S & R we believe in giving back to our local community which is why we have selected St. Vincent de Paul, Orléans Chapter as our main focus of charitable donations. Their focus is on helping local families in need, in all possible ways.
Ride the Rideau is a one-day road cycling adventure for people who are passionate about their active lifestyle and, more significantly, the quality of life of their loved ones, friends, colleagues, and neighbours. The money we raise will go directly to support cancer research at The Ottawa Hospital Research Institute. This is a chance to make a direct impact on improving patient care for our community and even the rest of the world.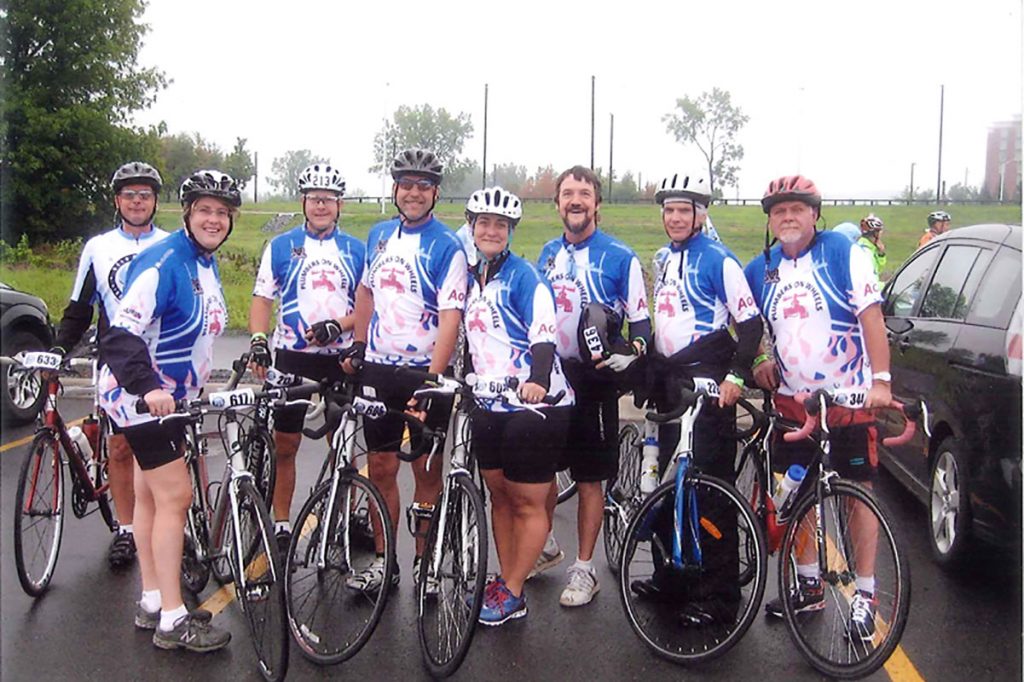 24 hours! That's 1,440 minutes or 864,000 seconds, or the time it takes the earth to rotate once on its axis. That's a very short period! But the memories of participating in an event that makes a difference in the lives of many, lasts forever. The beneficiaries of the 24 Hour Ski Include: The Fondation Centre de cancérologie Charles-Bruneau, the Sens Foundation, Fondation Martin-Matte and Fondation Tremblant.
Habitat for Humanity is funded through donations from volunteers, individuals, businesses, service clubs, foundations, manufacturers and distributors. Houses are built by volunteers, skilled trades people and journeymen who are caring individuals, enthusiastic about giving a family "a hand up, not a hand out". Manufacturers and distributors in the construction industry donate their products to help build houses and reduce costs.