Orléans Craft Beer Festival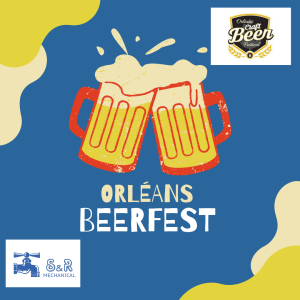 For beer lovers and wine lovers alike. Orléans Craft Beer Festival has something for everyone. Beerfest supports local breweries and is a yearly festival that Orléans has had for the past FIVE YEARS!
S&R is proud to be a Gold Sponsor that brings our Hydration Station to this beerfest every year, making sure everyone stays nice and hydrated.
Beerfest has secret lounges to find while walking around, plenty of entertainment, amazing food and of course Great Quality Drinks.