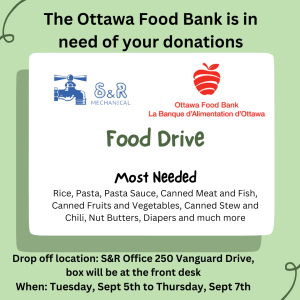 Do you want donate to Ottawa's Food Bank? S&R is putting on a food drive this week.
Drop by our office in Orleans between 7AM-4PM between September 5th-7th to drop off your non perishables!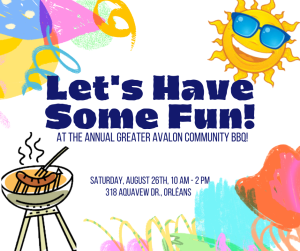 The Greater Avalon Community Association welcomes the Orléans community to the GACA community BBQ on August 26th!
You won't want to miss it this year! There are so many fun filled activities to do such as Inflatables for different age groups, a photo booth, face painting, a police cruiser ride/firetruck ride, a wagon ride, a balloon artist, and some live entertainment from local singers from Orleans! Of course, there will be the actual BBQ food amid all these activities.
At 318 Aquaview Dr, Orléans, from 10 AM to 2 PM, bring your family and friends for a fun filled day of activities for the community free of charge.
We hope to see you all there!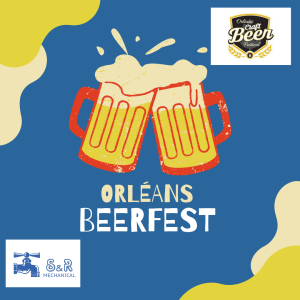 For beer lovers and wine lovers alike. Orléans Craft Beer Festival has something for everyone. Beerfest supports local breweries and is a yearly festival that Orléans has had for the past FIVE YEARS!
S&R is proud to be a Gold Sponsor that brings our Hydration Station to this beerfest every year, making sure everyone stays nice and hydrated.
Beerfest has secret lounges to find while walking around, plenty of entertainment, amazing food and of course Great Quality Drinks.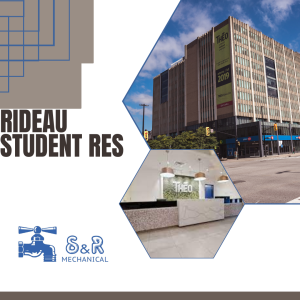 With the start of university just a few weeks away, S&R is proud to share this beautiful student Residence that they helped bring to Ottawa.
Théo Student Residence is located on Rideau Street and is an amazing place for university students to live during the school year.
With it being located just down the street from OttawaU as well as the Byward Market, one would have no trouble finding great things to do!
Théo Rideau Student Residence has great common areas to hang out with friends as well as some good study spots. Its beautiful modern design makes the whole place look refreshing and inviting.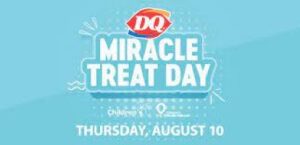 It's Miracle Treat Day at Dairy Queen!
We at S&R love this tradition since its for a wonderful cause!
All the proceeds go to CHEO to help so many kids and it also gives us a little treat!
It's a WIN/WIN!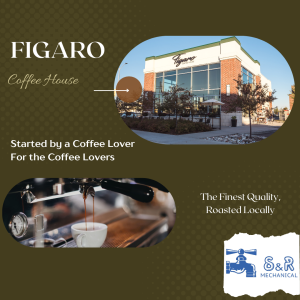 S&R is proud to have been one of the builders who brought Figaro Coffee House to the Coffee Lovers of Ottawa.
Located in Trainyards, the Owner of Figaro Coffee House wanted the community to have a place to go and share stories while having a fresh cup of coffee and some pastries.
Did you know that the Owner named the Coffee House after the Italian Opera, Figaro?
He named it after the opera because he wants his coffee house to have the same sense of community that is seen in the opera.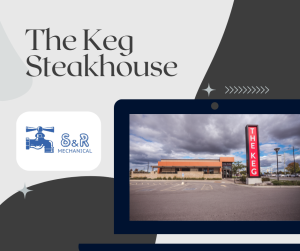 We were happy to be a part of building this The Keg Steakhouse building in Kanata!
The Keg restaurant first opened its doors in 1971 by the founder, Goerge Tidball, to bring good food and good times to the community of North Vancouver.
The Keg is now a place where family and friends come together and share happy new memories while also enjoying a great meal.
Bon appétit !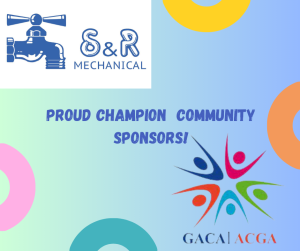 We are one of the very proud Community Champions sponsors of the Greater Avalon Community Association (GACA) who host plenty of fun filled events for the Orléans community to come together such as; Family Day at the park during Family Day weekend, a BBQ in the summer, a little Pickleball tournament and yoga in the park just to name a few!
We participate in their events by providing a hydration station for all the attendees who need a little boost and have a tent in which we have plenty of goodies!
We encourage that you also participate in these great events free for the community!
We are proud to be part of the wonderful community who helped bring the Breast Health Clinic to Ottawa.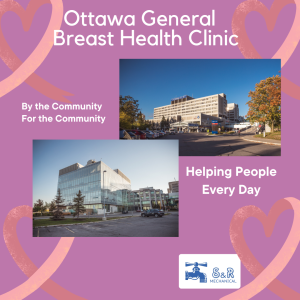 The Ottawa Breast Health Clinic at Ottawa General Hospital is a place that eases its patients' mind when they come in. Did you know that 1 in 8 women in Canada will have breast cancer in their lives. The community around this clinic saw a need for a safe and calming place for those who have been diagnosed that they helped fund this clinic. It's true the Ottawa Breast Heath Clinic was fully funded by donations and fund raisers started by the community.
To celebrate and to kick-off the Québec legislated construction vacation, S&R hosted a  Employee Appreciation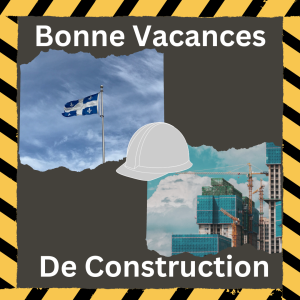 BBQ at our Gatineau office, located on 152 Industrial Drive! This has become quite a fun tradition for our
entire office and project site Team!